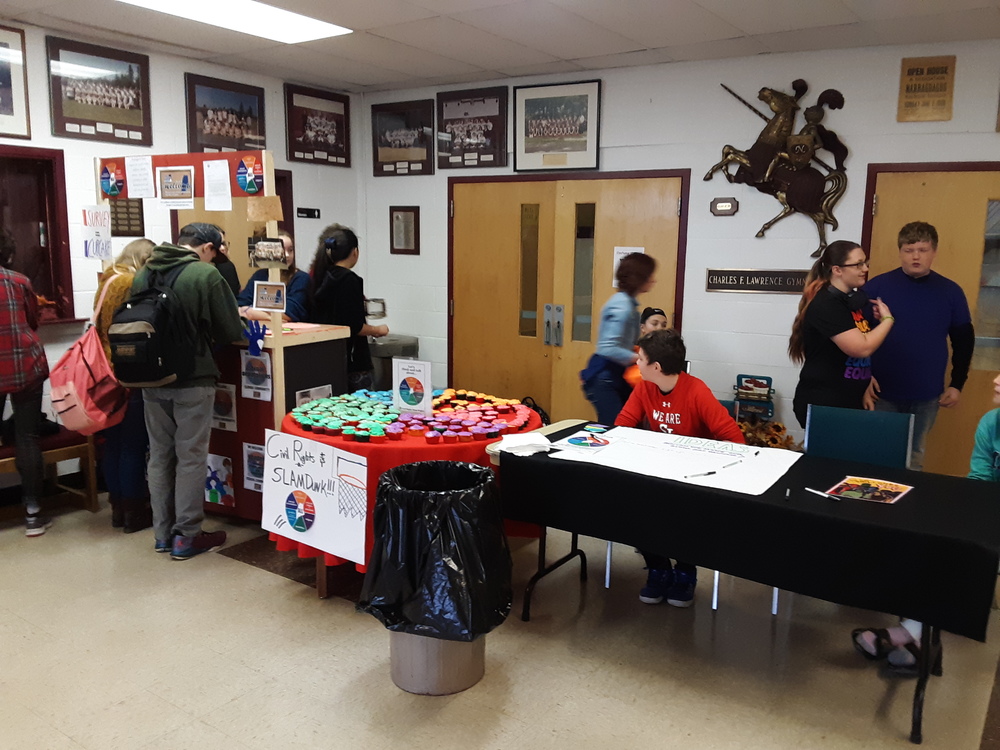 The NJSHS Civil Rights Team School Day of Welcome
Lisa Emerson
Friday, October 25, 2019
On Friday, October 25, Civil rights teams in elementary, middle and high schools all around the state of Maine created visual demonstrations of their pledge to welcome people of all races, skin colors, national origins, ancestries, religions, disabilities, genders (including gender identities and expressions), and sexual orientations so that all students feel safe, welcome and respected for who they are.
At Narraguagus the Civil Rights Team (CRT) created a display welcoming every person who came through the doors this morning, Friday, October 25. The students created a three-question survey asking participants to think about and answer questions about the social/emotional climate at our school. The data collected from these surveys will be used by the members of the Civil Rights Team to plan education and awareness activities throughout the school year. In addition, anyone who completed a survey was treated to a homemade cupcake--all frosted in the colors of the CRT Wheel.
Please see the letter sent by Governor Mills to all CRT schools for more information on her desire for all schools to participate in this event.
This was a great job by all CRT members to make everyone welcome with a warm greeting and a cupcake this morning!